Twitter is our soul here at Feed140com..   We run our business through social media, especially on Twitter and we are happy to share with you some updates and significant changes that Twitter just recently made.
Truly, Twitter is getting better and stronger !   We hope with these udpates, it will help improve your Twitter marketing campaign to reach a higher level of efficiency.
1. Retweeting with Comments

Twitter now officially allows us to retweet with comments.   I know that some of you have been wanting this feature to happen.   Well now, the long wait is over.   Twitter revamped its retweet feature, making it easier for users to plug other people's tweets and add commentary of their own.   Retweets are another great strategy to increase engagements.   So, adding your comments or your opinion before hitting 'retweet' will surely spark interest in your growing number of followers.
2. Better Search Results
I just love  how Twitter came up with this feature where search results are now highlighted with a blue box, as seen in the image above.
Indeed, it's a powerful search tool to find the best tweet that you can retweet with your audience.
3. Analytics For Individual Tweets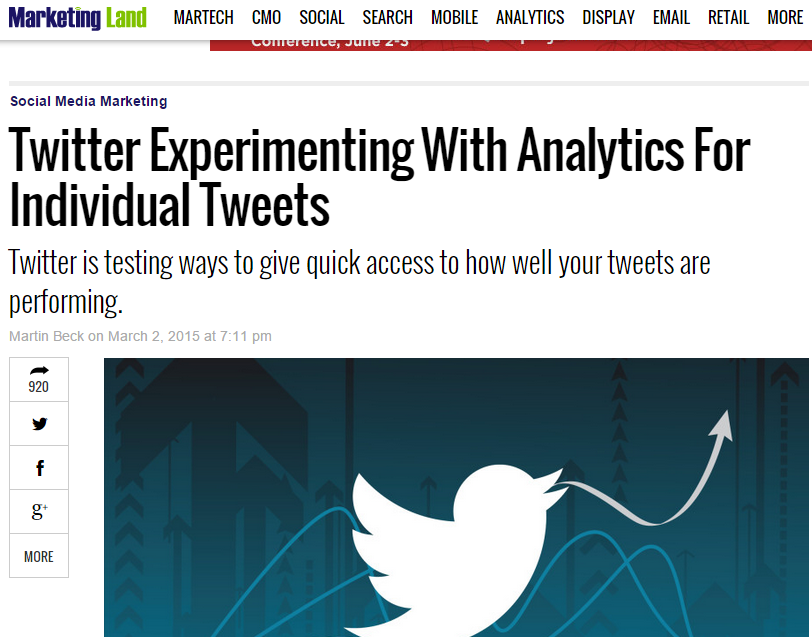 Isn't it great ?   You can now see how your tweets are performing.   Though this information is already available in the Twitter analytics dashboard, bringing it to your timelines and tweet detail pages makes it more convenient and therefore more likely to be used.