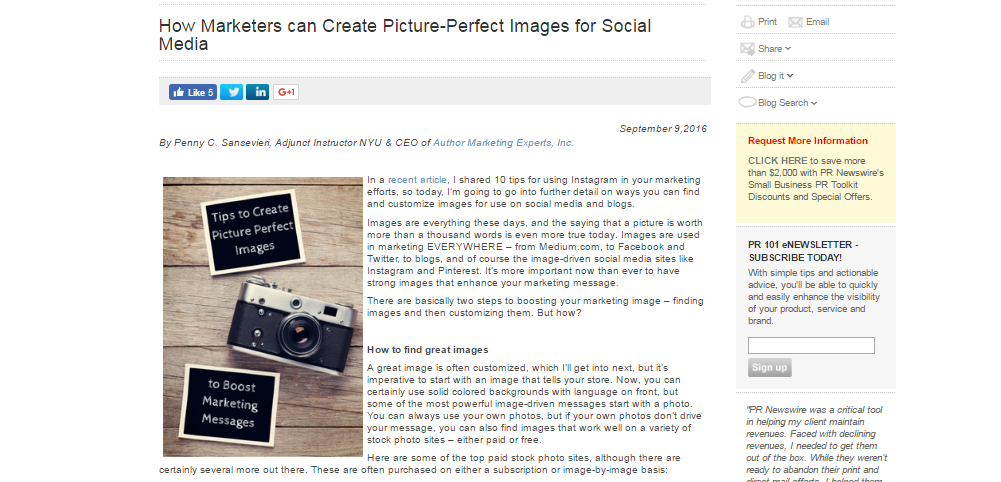 To create awesome and share-worthy visual content for your social media, you will need to find the right websites and apps or programs to customize your images.
Here are some handy visual content tools and resources that you might want to check out:
Where to get images
Here are some of the top paid stock photo sites:
When it comes to free stock photos, make sure you're downloading images from a reputable source. Don't just download any image you like directly from Google. Instead you can use any number of royalty-free stock image sites that use the Creative Commons License to search for photos that fit your needs.
Apps and web-based programs to customize images
You'll find, if you do a Google search, that there are tons of apps out there that you can use to customize your stock image on a mobile device. Note that some might not be available on both iOS and Android devices.
Adobe Spark Post: This is another great free app that, in their own words, allows you to "turn ideas into impactful social graphics."
Typorama: With Typorama, you can create images for a wide variety of social networks, and you can shadow text so it's easy read against varying backgrounds. You can also easily watermark all of your images
Wordswag: With lots of great type styles, and the ability to easily swap between styles, and even variations within each style, this is a fun app to use. It also has the option to use a few basic backgrounds, instantly search royalty-free stock images from Pixabay, or use your own photos.
If you're doing the bulk of the work on a computer, then it's definitely