Social media has become a standard channel of communication for consumers. In the past few years, it has gained significant growth as a legit media outlet and has begun to eclipse some out-of-date outlets like TV as a more desirable channel for getting media content into viewer's consciousness.
Digital devices are growing on an exponential level. Globally, 46% of consumers with a digital device use social media to make informed purchases. The top three social networks used by business to business marketers include LinkedIn, Twitter, and Facebook. While LinkedIn is supposed to be the source for business marketing, just 62% of marketers say it is effective. 50% say the same for Twitter, and, not surprisingly, only 30% of business marketers view Facebook as an effective business marketing platform.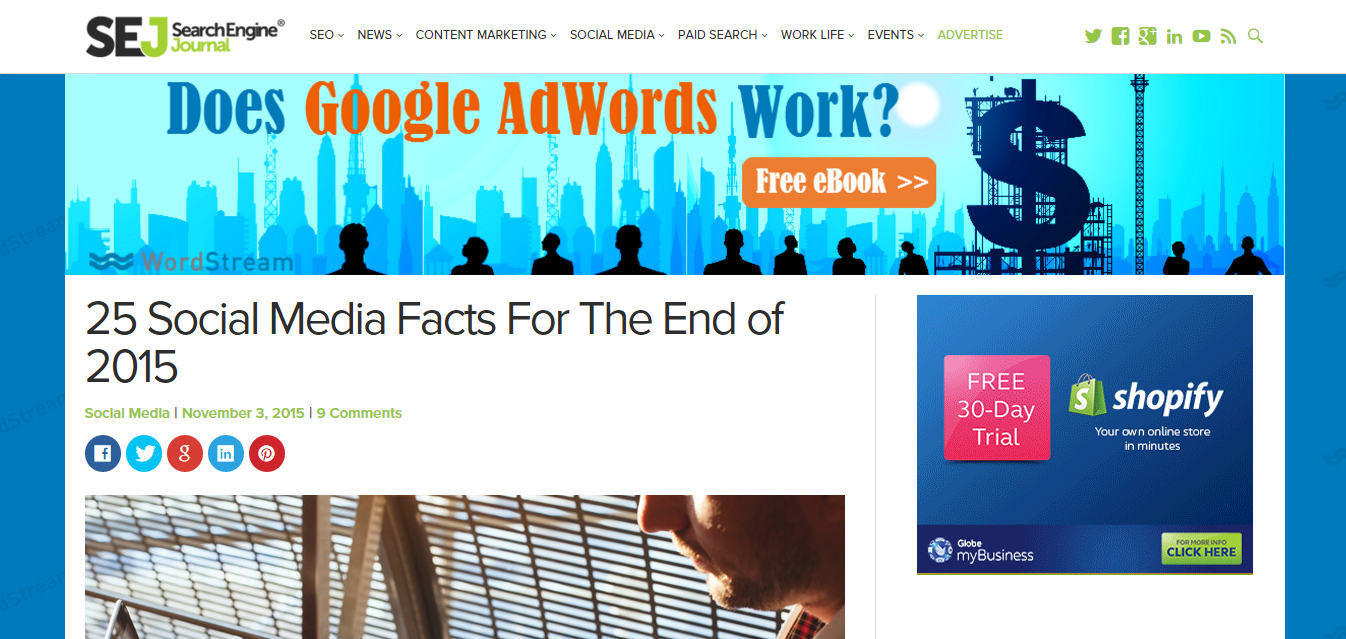 To prove its impact on a global perspective, here are some fact about the best social media sites of our generation.
1. Facebook
1.39 billion active monthly users as of December 31, 2014
Every minute, 510 comments are posted, 293,000 statuses are updated, and 136,000 photos are uploaded
Our own study indicates on average, native videos on Facebook reach 2.04 times more people, getting 2.38 times more likes, 2.67 times more shares, and 7.43 times more comments
Photos drive engagement on Facebook pages
45% of account holders become very paranoid if they cannot access Facebook.
23% of users check their accounts at least 5 times per day
Drives more referrals than any other social platform
2. Twitter
316 million monthly users
500 million tweets sent per day
77% of active users are outside the U.S
88% of active users are on mobile devices.
6 distinct communications networks
65% of users expect a response in less than two hours
3. LinkedIn
There are 1.5 million groups on LinkedIn
27% of users access LinkedIn through their mobile device
Over 3 million company pages
50% of LinkedIn users have Bachelor or Graduate degrees
45% of B2B marketers have gained a customer through LinkedIn
LinkedIn is adding, on average, two members per second
Only 20% of LinkedIn users are under the age of 30
4. Instagram
More than 16 billion photos already exist on the platform
An average user has close to 40 photos
'MTV' is the most followed brand, with over 1.2 million followers
1,000 comments per second are posted
More than 5 million photos are uploaded every day
Original Source:
http://www.searchenginejournal.com/25-social-media-facts-end-2015/142206/
Amazing Facts About the Best Social Media Sites