In my last post about Twitter Bots, I concluded there that not all bots are bad.   Some unconventionally-helpful Twitter bots do exist !   I do not use term  "spam" for good bots that are helpful.   Obviously, not all bots should be lumped together into one digital  marketing toolbox.   Some Twitter bots are and can be very constructive to both the ones placing the post and Twitter followers.   The key is to know the difference and use the ones that are mutually beneficial.
Described below are just a few examples of unconventionally-helpful Twitter bots:
1. @DavidRoads
Here are some tweets about motivational quotes which I found to be very interesting.   It shares just a few, carefully-chosen words, but the value of the content might very well mean a lot to readers.   This bot has developed a lot of real followers !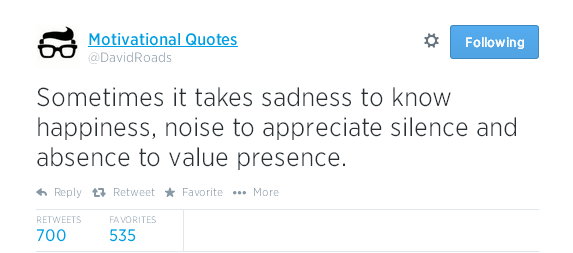 2. @Oprah_World
Some not-so-ordinary bots attempt to make it obvious that they are not name-authentic like the one illustrated below.   Some use famous popular or celebrity names to gain attention, but many followers might consider them to be helpful Twitter bots and find them acceptable, as long as the posts have some redeeming value.    An example of an unacceptable bot would be misusing their good name by posting controversial content.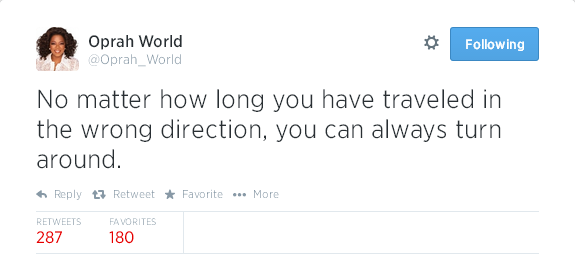 3. @earthquakeBot
This example of an Earthquake Robot tweets real-time earthquake occurrences around the globe.  With many Twitter followers who have family and friends who live many miles away or in foreign countries, it is almost necessary that they stay informed and current with world-wide happenings….especially geological events !    This is – by most all measures – a genuinely-helpful Twitter bot !!
4. @THEUNlVERSE
If you are a science lover, you would have loved this educational and informative Twitter bot.   Unfortunately, this account is no longer active.   It came on the scene and disappeared far too quickly.   In just a span of 8 short months, it gained 14.4K followers.
Conclusion Concerning The Use of Twitter Bots:
If you find bots that are helpful and can add value to your audience, by all means follow them.   Just ignore those that are too promotional.   If someone takes the chance and uses intrusive and unhelpful Twitter bots, others might follow them for a while.    After few days…….. they will "unfollow" what they conclude to be an annoying nuisance.