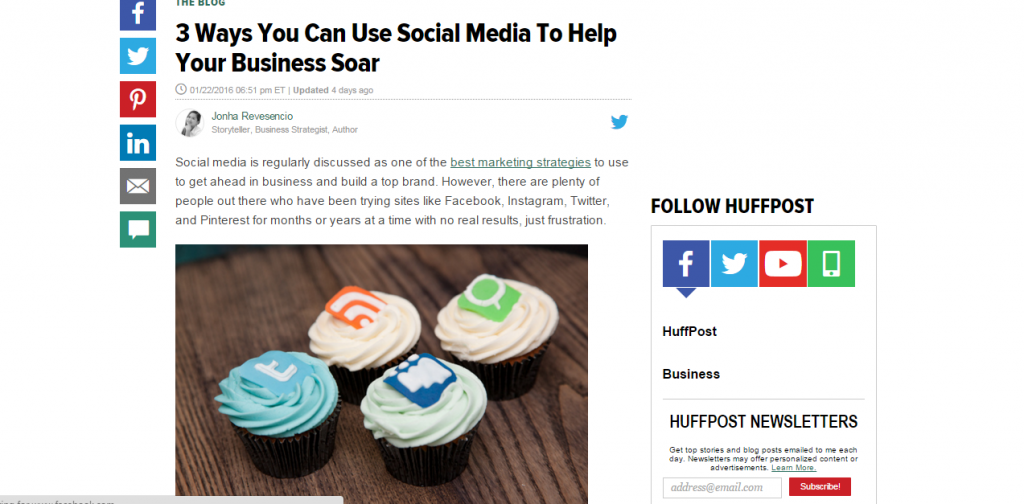 Social media is regularly discussed as one of the best marketing strategies to use to get ahead in business and build a top brand. However, there are plenty of people out there who have been trying sites like Facebook, Instagram, Twitter, and Pinterest for months or years at a time with no real results, just frustration.
Read on for just some of the top options that will help you kick start your social media results.
1. Notify the Influencers
Social media is not just about promoting your content directly, but also getting to know the movers and shakers in your industry. If you like to connect with people and companies online, it pays to mention them in your blogs, posts, and other content.
2. Quality Images With Text
There's no doubt that photos have a huge impact on social media pages. However, it's important to realize that the quality of pictures and what they convey are big components of this impact.
If your photo doesn't stand out though, you might not draw any interest in your posts. The best way to get your images noticed and shared afterwards is to add some note-worthy text. One way to make your photos stand out is by adding striking text or artwork to images. You can add multiple text elements to the one photo, and each of these can be individually styled, resized and recolored.
3. Live Content
If you've noticed how much of an impact live-streaming apps such as SnapChat and Periscope have had recently, you're not alone. Creating a talk-show kind of vibe that hones in on the popularity of live content helps users feel like they're involved in an event; rather than simply reading or watching a static upload.
Viewers can take advantage of the live-chat interface to ask questions, while marketers can utilize the live event to build an audience, discuss hot topics, connect, interview important guests, promote new products and services, teach others, and more.
Original Source:
http://www.huffingtonpost.com/jonha-revesencio/3-ways-you-can-use-social_b_9057052.html
3 Business Strategies to Get Noticed on Social Media