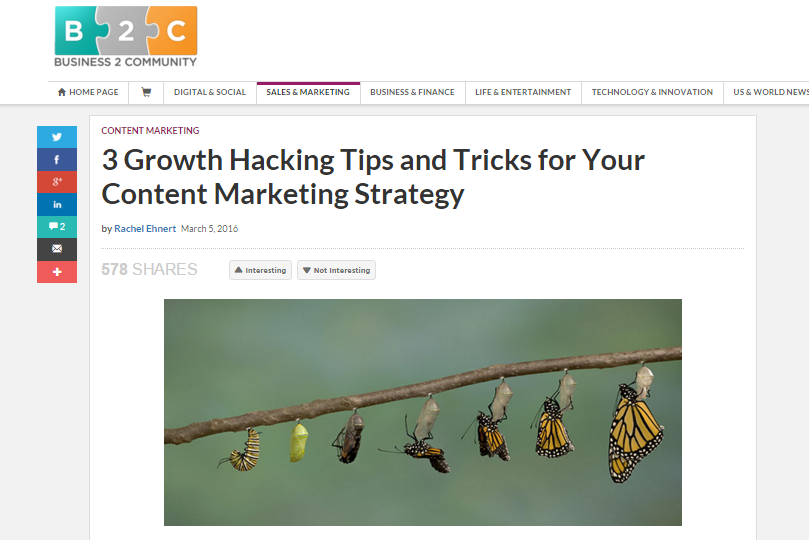 Growth hacking is a fairly straightforward idea. At its most basic, growth hacking means getting creative to find low-cost and inventive substitutes for traditional marketing techniques. This means researching and utilizing unique ways to promote the content you post online, and in extension, your brand. Luckily, growth hacking is a practice made for the online world—there are nearly endless possibilities for ways to market your content that are inexpensive, effective, and that encourage the brand's growth.
Here are three examples of successful growth hacking techniques that you can apply to your own online content.
1. SEO or Search Engine Optimization
This technique is huge. This means, essentially, making your webpage/content easy for search engines to find, deem relevant, and include high up on the search results page. This can include adding relevant keywords in crucial parts of your site. It can also include linking out to esteemed sources on your site, which can help boost your reputation as a credible site to search engine spiders.
2. Utilize Social Media
Social media is the growth hacker's best friend. It's an easy, quick and free way to promote your content and inspire sharing of it. Not only this, but it is an excellent way to create a persona for your brand, and to engage with both prospective and current customers. The best part is, you can link to your social media just about anywhere on your online content.
3. Include CTA or Calls to Action
Sometimes, the best way to get someone to engage with your content is just to ask! If you want to see more growth on your Facebook page, for example, include links on your content for visitors to "like" "comment" on or "share" it. If you want to encourage sharing of the content elsewhere, you can use words like "spread" "help" or "share" to inspire distribution of it on multiple platforms. The more people share, the more people will become aware of your brand.
Original Source:
http://www.business2community.com/content-marketing/3-growth-hacking-tips-tricks-content-marketing-strategy-01474446#HX1zEByYaOT4FCQv.97
3 Growth Hacking Tactics Your Content Marketing Needs