There are over 271 million active monthly users on Twitter.  That's an enormous mountain of social media buzz !   Be updated with the social media buzz from these guys !  With so many active users, it's obviously an extremely popular online activity.   So, why should you be a Twitter follower…….and whom should you follow? The key to choosing who to follow on Twitter is to be very discretionary in your selections.
Some reasons that could be beneficial are listed below:
– You can learn a lot from leaders in your specific industry
– Grow and develop your own network of followers
– Formulate better strategies by observing the online activity of others
– Find interesting retweetable content to include in your Tweets
Now, it's time to check your Twitter followings and see if these people are already in your feeds. So, be up to date on what's happening in your networks as these guys share the latest social media buzz on search engines, Twitter, Facebook, Google+ and LinkedIn.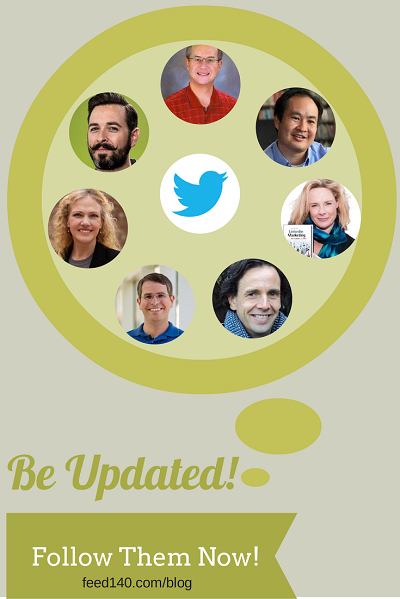 Search Engine News
1. Rand Fishkin
2. Matt Cutts
Twitter
3. Twitter
Facebook
4. Dennis Yu
5. MariSmith
LinkedIn
6. The LinkedIn Diva
7.Viveka von Rosen
8. Steve Cassady
Google Plus
9. Martin Shervington
Have something to add to this list ? Please….leave your comments below !