For our first 'Feed140 Fan Story', we are glad to share to you an article from author, Mrs. Taylor Fulks! In her blog post, she gives her insights about customer satisfaction importance.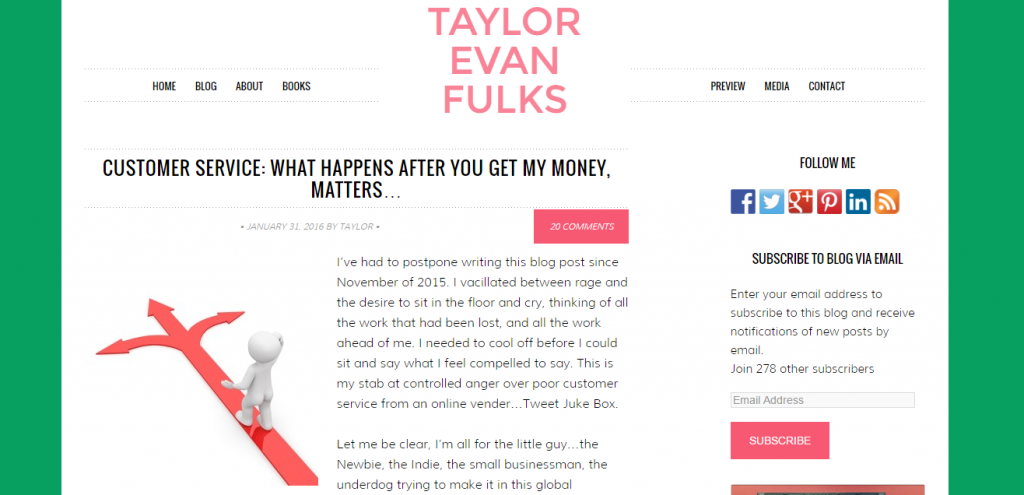 We also found these great tips worth following:
8 Customer Service suggestions for small business startups…
Always be courteous to your customers.
Treat customers with respect.
Don't try to recoup your overhead in one fell swoop…pace yourself.
Recognize that you are human and foul-able. Technology can and does have flaws.
Respond to emails in a timely fashion.
Send updates even if there's nothing to report…Knowing it's being addressed is often enough to pacify.
Don't destroy someone's intellectual property.
Take care of your customers and they will take care of you.
…including, a few kind words for us as well.
"Feed140, so far, has been a great application."

"Feed140 has worked well for me. The "Free" version gives you 100 free posts. The site is easy to use, small learning curve, and the staff has been very helpful. You should check it out."
At Feed140, we believe that there's more to retaining customers than having an incredible product. We have always been working to improve not only our platform, but also our customer service. Our team aims to provide excellent support to our users to give them the positive experience they deserve.
To us, whether good or bad, your feedback counts. So, help us become better than ever by keeping those customer reviews coming. We'll be watching for them!
Read the full article here!
http://taylorfulks.com/customer-service-happens-get-money-matters/