There's a lot of good "tweeters" to follow when it comes to social media and web marketing topics.   You tend to follow many of them.   But no worries, with a Twitter list you can organize your following base  by their expertise, content they share or by industry.
Today on our Follow Friday edition, I just can't resist but to click the follow button to check out these amazing people on Twitter.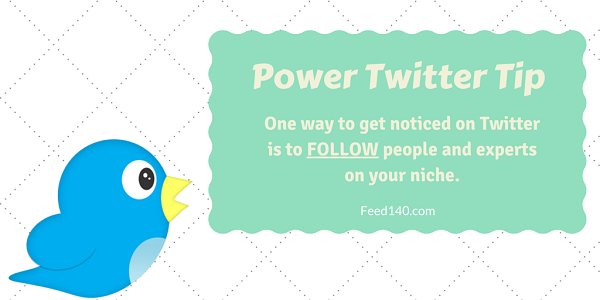 Power Twitter Tip: One way to get noticed on Twitter is to follow people and experts in your niche.
1. @VR4SmallBiz
Added @VR4SmallBiz to our Digital Marketing Agency List.   If you want to know more about email marketing and building a targeted email database, following Vertical Response is a sure move.
2. @PublicityGuru
Added to our Marketing Minds List.   This tweeter offers unique tips for your press release strategy.   Get your message and news across to your target audience with this industry expert !
3.  @DaveKerpen
Added to our Marketing Minds List.   CEO and Founder at LikeableMedia, Dave shares marketing topics specifically targeting social media tips and strategies.