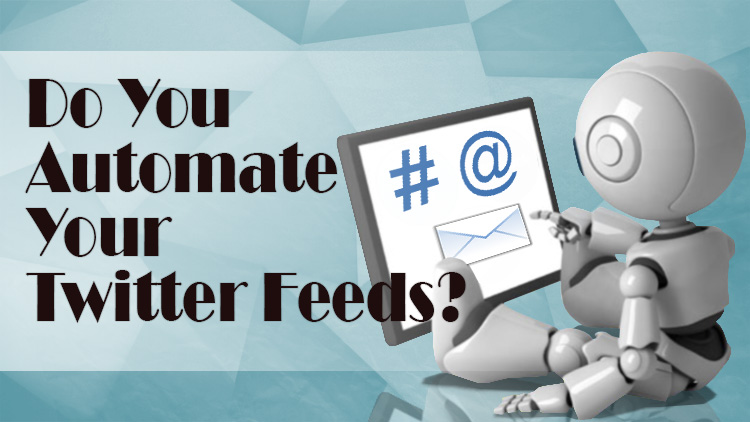 On background, automation has earned many critics, especially in the digital marketing world, where organic and natural interaction is required.   But now, it's amazing to discover that it has become the working technical assistant of many online marketers.
The fact is that being present 24/7 in front of your computer and mobile device is not the answer to be more responsive and visible.   Be the owner of your social media networks…….not a slave!

In my last blogpost (What Does the Future Hold For Twitter?), it was mentioned that there are 271 million active users each month.   With this being understood, you cannot just sit by and become complacent while your competitors are working furiously to gain market awareness and visibility.   Twitter marketing automation could be one of the most efficient methods to expand your market reach and to capture more attention from your target users.
Automating some of your Twitter feeds help you with the following:
Become more visible without totally being live on your computer.   This is very helpful, especially on weekends and holidays…….giving you more time with your family or friends.
Cultivating your social listening
More time to respond to comments on feeds that interests you
Developing strategically-planned Twitter marketing feeds
In addition, these pros will guide you on how to rock the social media world  with these automation tips:
Finding a Balance Between Automation and Conversation – I love the points illustrated by Hootsuite.
– Too much automation can kill the very aspect that makes social media so effective
– Discover the perfect balance between automation and conversation
– Identify what you should and should not automate
11 Awful Social Media Automation Mistakes Marketers Should Stop Making – As Hubspot suggests, social media automation can be conducted correctly.   Just avoid the 11 counter-productive social media automation mistakes described in this article.
Social Media Automation – How To Do It The Right Way – The GROW Program states that there is nothing wrong with social media content automation.   However, they are not in favor of social media interaction automation.
I trust you have been enlightened by this post.   If you want to be active 24/7 on Twitter, try our service! Automate your Twitter feeds now!