In today's online marketing news, we're sharing that information is important, whether it's for a company or its marketplace.    It's only by obtaining the right information that people are able to make the right decisions.     They can also avoid bad decisions that may put him or her in a bad position.    In business, it keeps owners from unintended consequences like losing clients or wasting resources.    Customers also need good information in order to make the right choices.
While there is a lot of information readily available for people to use, the way it is presented can be difficult to understand.   This is something that is being solved by many companies, as part of their business evolution.    Some of these innovations are: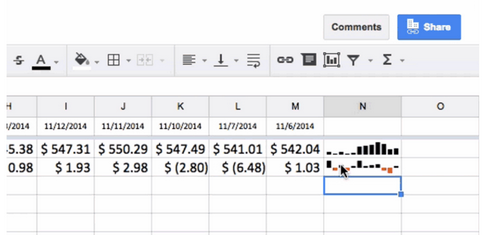 Google Drive Spreadsheet
We can say  with certainty that Google Drive's Spreadsheet function has become an important business aid.    It is very useful in terms of sharing information with different locations.   While this is good news, there is still the issue of ease of understanding.    We are mostly a visually-oriented  people and Google's report about developing some graphical functions for the spreadsheet is definitely good news.
LinkedIn's New Homepage Design
LinkedIn, the premier social network for professionals, is also among those who are using better visuals as an aid for business.   It can be really boring for some people to look at just words, so LinkedIn's improvements in its homepage would be a welcome development for many professionals.    It is also an excellent way for companies to improve their online appearance and accessibility via LinkedIn.
An Update to News Feed: What it Means for Businesses
The epitome of social media, Facebook, is certainly improving its way to deliver information to its users.    The News Feeds service has a way of ensuring that information from sources we want to hear from are the ones that reach us.   In this way, we only receive what we want to view.
There are many developments in the online business world, especially where information and data is shared.     We must keep a sharp eye out for these.