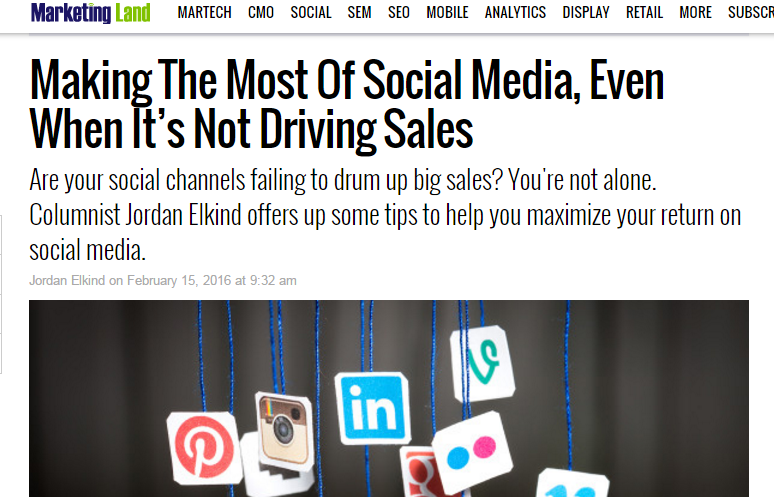 Despite much of the hype around social media "Buy" buttons and shoppable links, social channels such as Facebook, Twitter, Instagram and Pinterest continue to drive only a small portion of online retail sales.
When it comes to driving sales, marketers have yet to unlock the formula to produce real results from social.
The following are some best practices for marketers looking to optimize their return on social media.
Take Advantage Of Advanced Facebook Ads Functionality
Facebook's Custom Audiences allows marketers to match their house lists against Facebook data to yield more targeted, relevant marketing messages to consumers.
Take your Custom Audience Ads to the next level using Facebook's Audience Insights. This often-overlooked feature lets you drill down to specific segments and personas of your custom audience.
Enable Your Customers And Fans To Tell Your Story
Rather than spending time pinning (or posting or tweeting or snapping) yourself, put those resources toward making it as easy and fun as possible for your fans to do so. The impact of a tweet from your customers is much more likely to drive sales.
With this in mind, consider running a Pinterest or Instagram contest encouraging fans to post, or highlighting social mentions from fans on your website.
Don't Forget About More "Traditional" Marketing Methods
Email continues to be a major player in e-commerce sales. Smart marketers should look to leverage social channels like Twitter for capturing email addresses — not just as channels for driving direct sales. Getting into people's inboxes can be more valuable than driving a one-time social purchase, as it sets up a foundation for continued interaction with a customer.
Original Source:
http://marketingland.com/making-social-media-even-not-driving-sales-163234
Social Media Action Plan – What to Do If Your Social Media Isn't Driving Sales