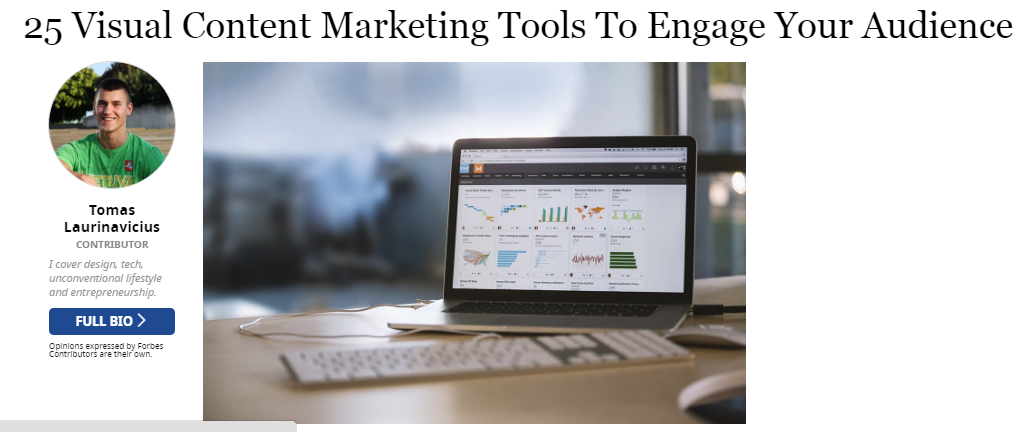 Packing your content with visuals has now become an important aspect of digital communication. It is crucial to include this in your content marketing efforts in the form of photos, videos and infographics to attract more engagement from your target audience, as proven in a recent study from CMO Council.
If you're to dead set to start incorporating visuals to your marketing strategy but clueless about graphic design, there are apps you can learn to use without professional help.
Here a list of visual content marketing tools compiled by Forbes that will help you create the visual assets you want.
Desygner is an online design tool that lets you create banners, posters, invitations, Facebook covers, social media posts and more, all for free.
Snappa is on of the easiest graphic design tools you'll ever use. It allows you to create amazing designs without the help of a graphic designer.
Canva makes it super easy to create graphics that get engagement on social media. There's plenty of templates for marketers from email headers to blog graphics.
Piktochart is an easy-to-use infographic maker. It will take your visual communication to the next level, without hiring a professional designer.
Prezi makes presentations stand out and get remembered. Unlike static slides, it combines motion, zoom, and spatial relationships to engage your audience and help them remember your message.
Visage is a design and visual content creation tool for content marketers who need to create a lot of visual content.
Curalate is a visual commerce platform that connects content to commerce throughout the customer journey to generate awareness, increase engagement and drive revenue.
Storify gives you the tools to create the best evergreen and live blog stories, uniting traditional storytelling with engaged audiences.
PlaceIt lets you upload images of your product or website and insert them into high-quality photos for free. No Photoshop needed.
Silk is a data publishing platform. It lets anyone create interactive data visualizations, publish websites, and tell interactive stories.
These are just some of the many tools you can use. For the complete list, visit:
http://www.forbes.com/sites/tomaslaurinavicius/2016/05/11/visual-content-marketing-tools/#6dc134014bc7
Must-Have Visual Content Marketing Tools to Boost Engagement