Microsoft Excel has been the industry standard for over 20 years.   As they say, it's the world's premiere spreadsheet application.   Which, is definitely true.   One can't ignore the important role Excel plays in daily work.   It offers so many incredible features, that this tool alone can perform many tasks.
Content marketers, SEO peeps and many others can attest to how powerful this tool can prove to be helpful to businesses.   One trick can save you valuable time every day.   Just simply imagine how it can speed up the process in organizing your data, reporting and analysis generation and it can actually give you more time for other important things.
Hubspot enumerates ways in making a marketers' life much easier.
You can use it as Blog Editorial Calendar
SEO Template
Use It to Keep Track of AdWord Campaigns
Use It as a Social Media Publishing Calendar
Use It as a Traffic and Leads Goal Calculator
Use It to Report on Your Monthly Marketing Metrics
Download free excel templates directly at Hubspot.
Business Insider included 11 GIFs and Excel tricks to help you get started.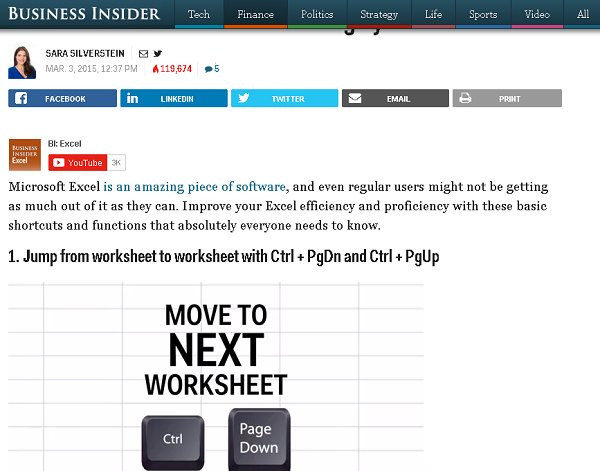 For Feed140 users, here's a very basic but helpful trick for you: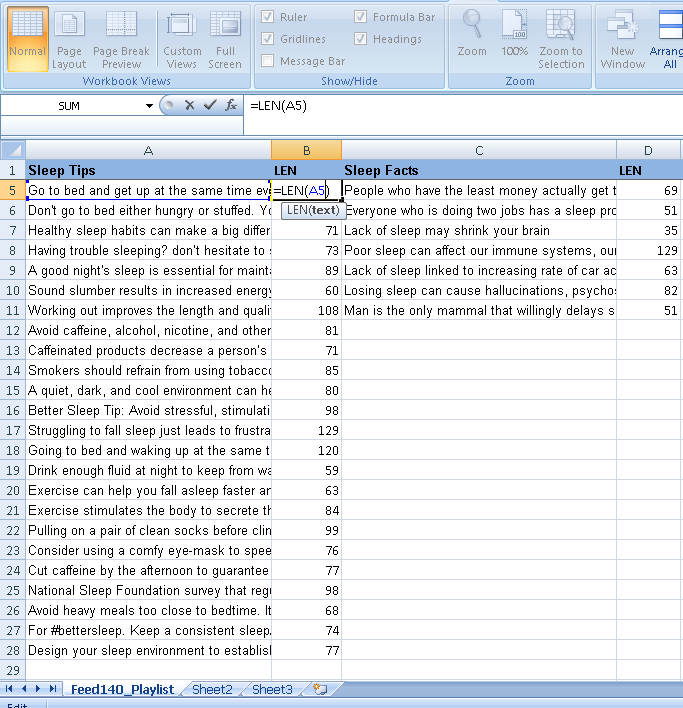 Use Excel as you social media content repository
Use as Feed140 Playlists Backup
Use the LEN function to count the number of characters of data located in a single worksheet cell.   This is to know if your Twitter Text Content is within the 140 character limit.
***Note:   This tip is for text-only Twitter updates.