Have you been on Twitter and actively posting updates for many years, yet there's no change on the follower count ?   Hmmm…maybe it's time to dig deeper, conduct a social media evaluation and analyze the findings. It's time to grow your Twitter following.
You're not a celebrity.   You have to work hard for the first 100 followers.   Blogging Wizzard has shared 24 effective tips to grow your base of followers.
It's a long list but worth the time to read it.   After all, what's at stake is your Twitter success !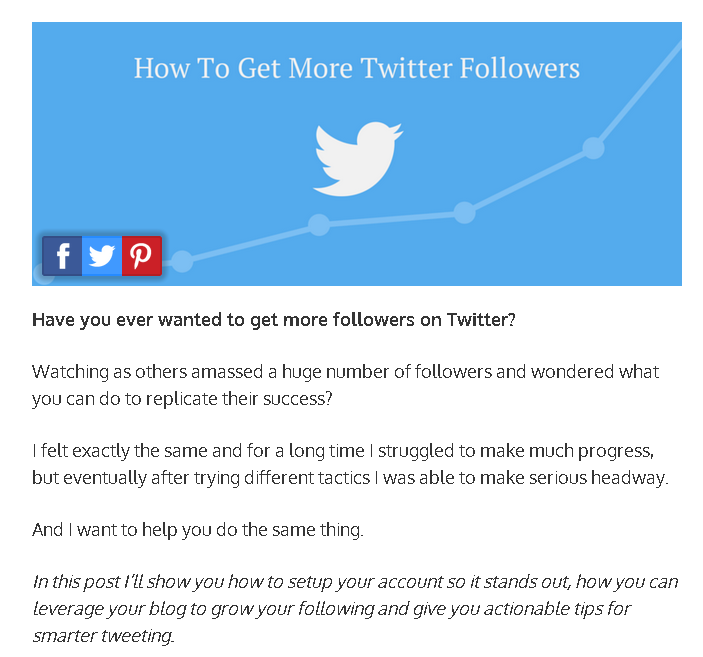 Social media is not just about you or your brand. It's not about letting people know you who are or what you're promoting.   If you're one of those people thinking you're the only person on Twitter, you're not going any further.   That's for sure. The good thing is there are a lot of guides you can use to avoid this pitfall.
Here, I stumbled upon this long list of Twitter ideas to help you grow your follower base even more.

Enjoy and start crafting important, relevant social media content.